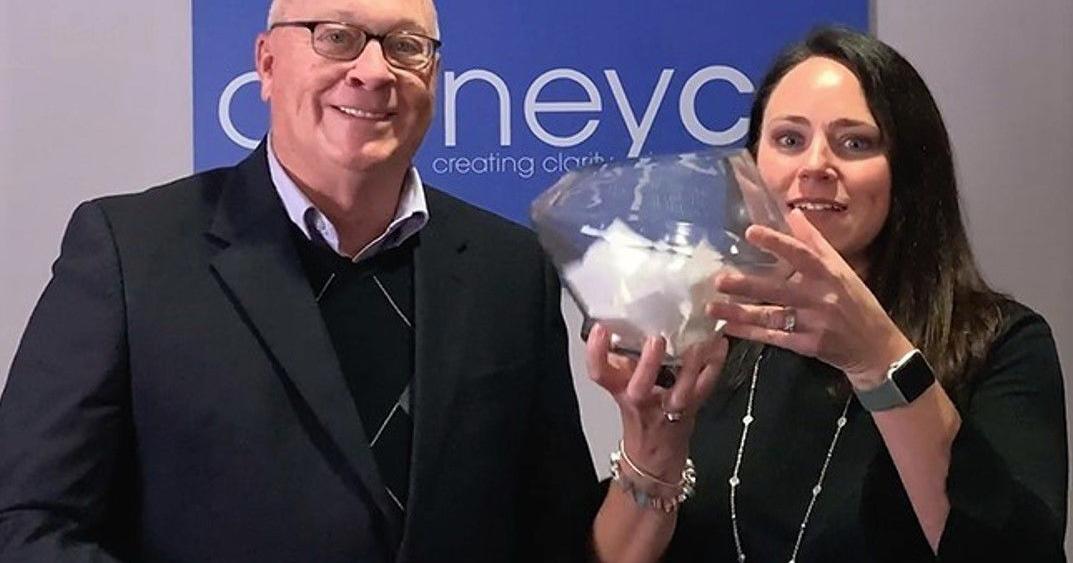 Ad Agency's Gift to Help a Non-Profit Group | Business
CarneyCo will support a special new customer in 2022.
In the final days of 2021, CarneyCo announced a $100,000 strategic marketing program giveaway for a nonprofit organization. Applications were received from September to December.
President Jessica McKnight and President Skip Carney drew the winner on Facebook Live. The lucky nonprofit is A Simple Gesture, a national hunger relief program headquartered in Greensboro.
The organization collects food from donors, including neighbors, businesses and faith communities. The food is then sorted and distributed to partner food banks and pantries.
"We could hardly believe it when we heard our name drawn. I felt like I won the lottery," said Leslie Isakoff, president of A Simple Gesture. "We are thrilled to work with the CarneyCo team and look forward to seeing how their ReVision process helps us grow our organization, our local chapters across the country and ultimately nurture our communities."
Using its innovative ReVision process, CarneyCo will develop a strategic marketing plan to uncover opportunities for A Simple Gesture, find the "why?" of the non-profit association. and publicize its mission.
For nominated nonprofits that were not drawn, CarneyCo offered the opportunity to learn how to use ReVision. CarneyCo hosted a free two-hour webinar to show attending organizations how to use the ReVision process to create or improve their own strategic plans and marketing efforts.
"There were so many amazing nominations," McKnight said. "Any organization drawn would have been great to work with. We are delighted to work directly with A Simple Gesture and enjoyed meeting everyone who attended the webinar.
CarneyCo is a marketing communications agency specializing in strategic planning and execution for regional and national organizations. The company has offices in Rocky Mount and Jamestown.