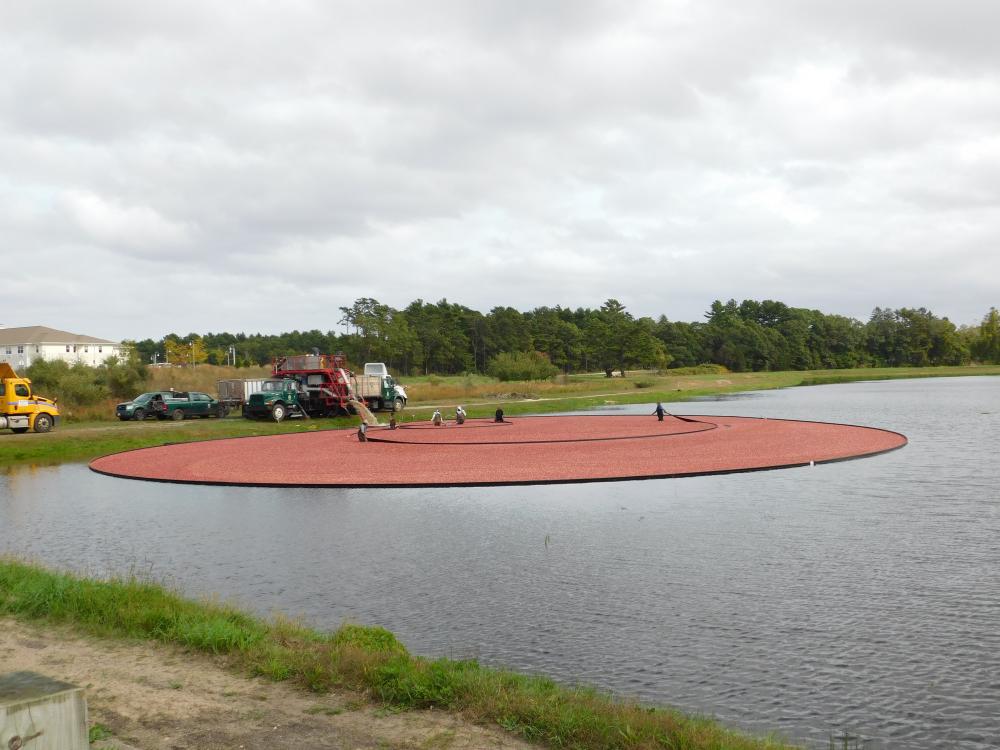 AD Makepeace transitions from commercial and residential construction to solar energy
AD Makepeace has pulled out of plans to build new office buildings and residential developments in Wareham and surrounding towns, but CEO Jim Kane said he thought residents should be happy with the news.
Land originally slated for these projects was instead used for solar fields or put into conservation, Kane said. The solar fields provide revenue to the town without the service costs associated with commercial and residential uses, such as first responder requests or new children enrolling in Wareham schools.
Makepeace's revised plans also have an environmental benefit, Kane said, noting that the impact of construction and new roads is far greater than that of solar fields.
"It's a great result, we think, compared to what could have been endless subdivisions," Kane said.
The change in plans was made public in an environmental impact report released by the company in late March. Since 2007, the company has held quarterly meetings through a process mandated by the Massachusetts Environmental Protection Agency. This structure is designed for companies working on a series of related developments.
"Since then, that development has run its course," Kane said. "Thus, the special review process is being closed."
Kane said the change in plans is partly due to a lack of demand. For the past 10 years, he said, the company has marketed the site between All American Assisted Living and the medical offices at 100 Rosebrook — a location they believe would house another office building. But no one is interested, says Kane.
Kane said another variable is the lack of municipal sewer capacity. Companies don't want to wait two years for a permit to build their own sewage treatment plant, he said.
Plus, the cost of construction has increased so much over the past 15 years that renting the finished space might not cover the costs, he said.
"What we did was go in a different direction which resulted in a huge reduction in impacts, compared to what was originally envisioned in terms of water use, wastewater creation and traffic," Kane said.
An abandoned plan would have created the "Tihonet Technology Park" off Farm-to-Market Road. The solar panels are now on the land cleared for that project, according to the company's filing with the state.
Also scuttled: 405 other single-family homes in Wareham.
Makepeace plans to place around 1,500 acres of land in Wareham and Plymouth into conservation. This land is connected to the Myles Standish State Forest.
The Planning Board plans to discuss the matter at its Monday evening meeting.