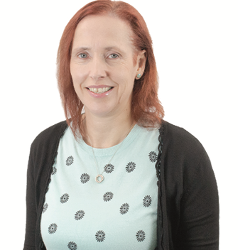 Advertisement: Claims Inflation: How to Cut Costs for Your Business
GDP Motor Trade Practice Group advertising article
Karen Reed, Automotive Trade Manager, PIB Insurance Brokers, discusses claims inflation on how to mitigate costs for your business
The increase in claims costs is due to a number of factors. These include Brexit, fuel shortages, the rising cost of energy, the continued impact of workforce absences due to Covid 19, vehicle technology and environmental and legislative issues. More recently, Russia's invasion of Ukraine has impacted the global financial market.
Specifically, claims in the automotive industry are being impacted by parts delays and rising costs. Car and commercial vehicle parts have been affected by supply chain issues, particularly due to issues with semiconductor computer chips, and vehicles are often off the roads for months if involved in an accident.
In addition, labor costs have also increased. According to Allianz data1in the past year alone, labor costs have increased by 6.5%, repairs by 6.6% and parts by 9.1%.
These problems affect most car manufacturers, and subsequently retailers. It is essential that companies mitigate costs in the event of a disaster by doing the following:
Notify your claims handler as soon as possible. This is essential, and it can allow the insurer to offer its services to a third party, and to reduce the rental charges which are a function of the current climate (for example, the difficulties in supplying parts increase this element) .
Provide as much information as possible to enable your manager to act quickly. In the event of an accident, take photos of the other party's registration and damage, note the number of occupants.
Gather video evidence such as CCTV that can help expedite the settlement of your claim.
Delays in reporting an incident can mean lost opportunities to help and a longer time to investigate an incident, which can further increase the cost of a claim.
To discuss your insurance cover and any concerns about rising costs, please contact Karen e: [email protected], t: 07518 839613
Source 1: Allianz motor calls for inflation update