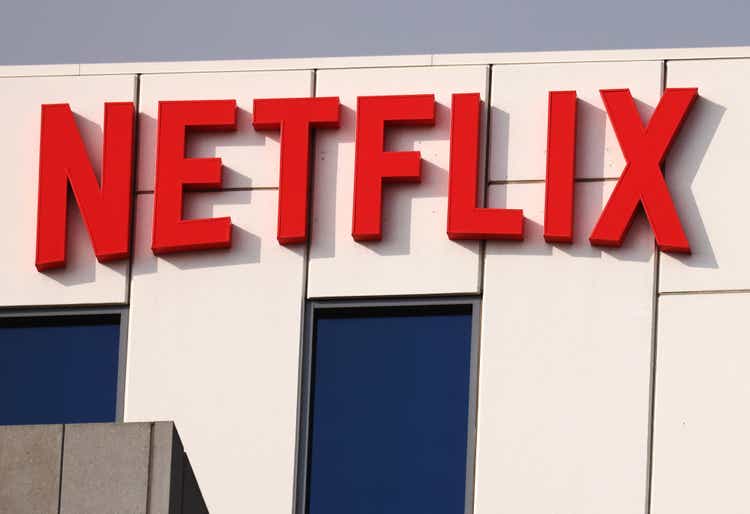 Benchmark remains cautious on Netflix, despite Microsoft's 'surprise' advertising deal
Netflix (NASDAQ: NFLX) shares fell on Thursday as investment firm Benchmark said it remained "cautious" about the company, despite yesterday's announcement that it would partner with Microsoft (NASDAQ: MSFT) on advertising.
"The new pact is a testament to Netflix's aggressiveness late 2022 AVOD go-to-market ambition and the concomitant need for a full stack of outdoor ad technologies," analyst Matthew Harrigan wrote in a note to clients, warning that Microsoft (MSFT) "is not seen as a top entrant into the digital video ad technology ecosystem" like Google (GOOG) (GOOGL), NBCUniversal/FreeWheel (CMCSA), Roku (ROKU) or The Trade Desk (TTD).
"The complexities of the market suggest that it might have been wise to also work in tandem with companies other than Microsoft, as its ad serving experience prior to the Xandr acquisition was focused on the Bing search engine" , added Harrigan.
Conversely, it was recently reported that Walt Disney (DIS) had signed an agreement with The Trade Desk (TTD) to enable targeted automated advertisements on Disney properties.
Shares of Netflix (NFLX) fell 0.75% to $175.24 in premarket trading.
Harrigan noted that Netflix (NFLX) will have to disclose all viewing information to ensure the advertising market is satisfied, which would deviate from its DNA.
Earlier this week, it was reported that Netflix (NFLX) was in talks to revamp its content deals with Hollywood studios as part of its new ad-supported streaming TV option.