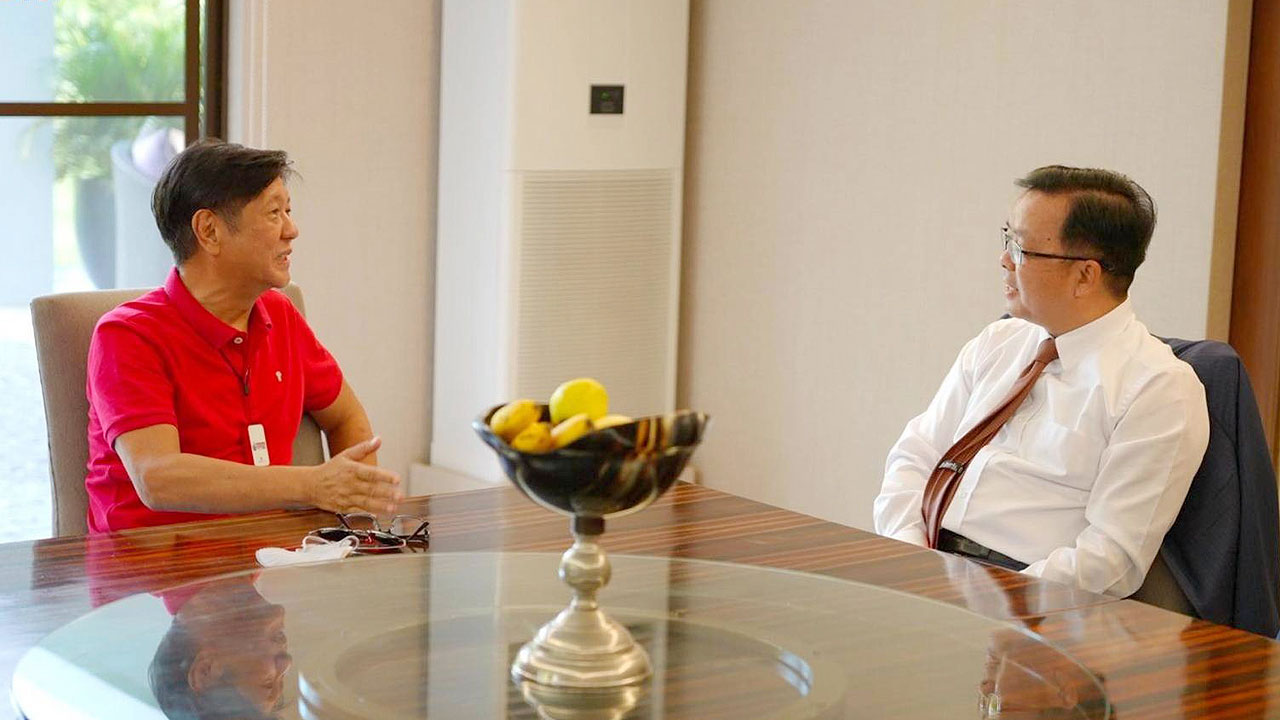 China does not appear to budge from maritime activities after NATO mark
Beijing is unlikely to restrict actions in the disputed South China Sea after a military alliance of 30 Western states branded China a "systemic challenge", Philippines-based policy experts said over the weekend.
Herman Joseph S. Kraft, who heads the political science department at the University of the Philippines (UP), said China was not "swayed by public scrutiny".
"He has his own way of handling the situation in the SCS," he said. Business world in a Viber message.
At a recent summit in Madrid, the North Atlantic Treaty Organization (NATO) said that "China's attempts to undermine the rules-based international order run counter to our values and our interests".
Senior leaders from Japan, South Korea, Australia and New Zealand also attended the NATO summit for the first time.
The South China Sea, a key global shipping route, is the subject of overlapping territorial claims involving China, Brunei, Malaysia, the Philippines, Taiwan and Vietnam. Every year, trillions of dollars of trade pass through the sea, which is also rich in fish and gas.
"China's policies and practices in the South China Sea have come under increased public scrutiny, particularly after the 2012 Scarborough incident and the landmark decision of the Permanent Court of Arbitration. Even with the pandemic, China has not moderated its boldness in the South China Sea," said Jaime B. Naval, professor of political science at UP. Business world in a Facebook post.
Still, "continued public scrutiny, international pressure and shrewd pushback efforts are key to pressuring China to temper its ways," Naval said.
China has refused to recognize the 2016 arbitration award that overturned its claims to more than 80% of the disputed seas.
The Philippines has since lodged several diplomatic protests against China over its continued presence in the country's Exclusive Economic Zone (EEZ).
Former President Rodrigo R. Duterte, who had friendly relations with China, ended oil and gas exploration between the two countries before the end of his six-year term on June 30.
Kraft said that means negotiations under the new administration of President Ferdinand "Bongbong" R. Marcos, Jr. will have to start from scratch, "But from what the president has said, it looks like there has an interest in establishing relations with China."
He said he expects Mr. Marcos to adopt policies similar to those of his predecessor.
"He should try 60-40 since that's what our Constitution requires," Kraft said, referring to the sharing agreement in joint exploration agreements. "If the area under negotiation is in our EEZ, it should not do less."
Mr Naval said the new leader could also opt for a strategy that makes a "distinction between partners in the economic sense and allies in the traditional security sense".
"It is very likely that economic ties with China will be maintained and boosted," he said. "However, on the alliance side, if the new president is indeed sending a nuanced signal, trying to distinguish between partners and allies, then our MDT (mutual defense treaty) ally concerned would be advised to take into account the message and act accordingly," he added. added.
Under the treaty, the United States, one of the 12 founding members of NATO, and the Philippines must assist each other in the event of external aggression.
NATO denounced China's "stated ambitions and coercive policies" and warned against deepening strategic partnership between China and Russia, citing the latter as a threat with its continued aggression against Ukraine .
They have criticized Beijing's economic and defense construction policies, among other aspects, but at the same time remain open to "constructive engagement" with China.
Chinese Foreign Ministry spokesman Zhao Lijian claimed last week that the NATO 2022 Strategic Concept had "distorted the facts and distorted the truth", saying the document sought to "fuel confrontation and antagonism and felt strongly of Cold War mentality and ideological biases".
"China is gravely concerned about this and strongly opposes it," according to a transcript of its press conference posted on their website Thursday,
Zhao stressed that China has embarked on the path of peaceful development, aiming to build a shared future for all mankind. — Alyssa Nicole O. Tan