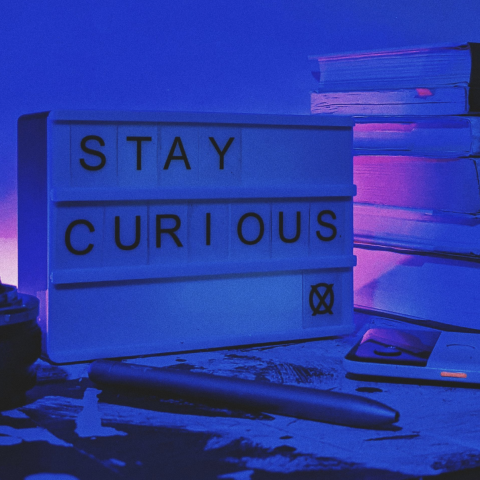 El Segundo Brand Agency | Publication of the Creative Innovation/Alignment Report
El Segundo, USA – April 11, 2022 /MarketersMEDIA/ —
The new reports help companies considering their marketing and branding options understand what drives concept development and the benefits that a seasoned creative team brings to the rebrand or refresh process. London: Los Angeles (LO:LA) is a digital marketing agency known for combining the experience of a large agency with the flexibility, attention and "outside the box" thinking that defines their independent boutique.
More information is available https://www.thelolaagency.com/2021/09/08/the-power-of-meaning
CEO Nicholas Platt founded LO:LA on the idea that a reimagined approach to advertising that finds magic in the moments that matter can make branding and marketing more accessible, relevant and engaging. A multi-award-winning creative leader himself, Platt places a premium on goal-oriented ideas that resonate with target audiences. In a series of three recent reports, Platt examines the power of creativity, the power of ideas, and the need for alignment between marketing and sales.
In a recent feature article, Platt notes that a "brand is a promise kept." He says it's not enough for a company to say it's innovative, it has to be innovative. Highlighting Blockbuster and Kodak as examples of companies that haven't prioritized innovation, Platt says the adoption of ideas and the continued generation of ideas is a critical part of brand sustainability. .
Interested parties can learn more at https://www.thelolaagency.com/2021/06/07/the-power-of-ideas
Another Platt report titled "The Power of Meaning" takes this concept one step further, explaining that ideas must be relevant to resonate with target audiences. By elevating what may seem mundane at first glance and rocking the customer experience, businesses can connect with their audience on a meaningful level and become the names of the future.
A final article in Platt's three-part series focuses on the need for alignment between marketing and sales. Drawing inspiration from a Forbes magazine article, Platt reiterates that companies such as Apple and Pepsi are two brands that demonstrate the power of a fully aligned organization.
When clarifying the alignment, Platt says, "Marketing is about attracting potential customers with a unique brand story, as well as well-crafted messaging, content, and imagery. Sales should take that story and make it meaningful and prospect-specific to convert audiences into customers.
With the release of his three-part report on the power of creativity, meaningful ideas, and the need for business alignment, Nicholas Platt, CEO and Founder of LO:LA, is helping marketing teams and decision makers across the company to understand some of the concepts that power a modern and successful marketing agency.
Visit https://www.thelolaagency.com/work to learn more.
Contact information:
Name: Nick Platt
Email: Send Email
Organization: London: Los Angeles (LO:LA)
Address: 840 Apollo Street Suite 100, El Segundo, CA 90245, USA
Website: https://www.thelolaagency.com
Build ID: 89072920
If you detect any problems, problems or errors in the content of this press release, please contact [email protected] to let us know. We will respond and rectify the situation within the next 8 hours.
COMTEX_405535475/2773/2022-04-11T05:05:41