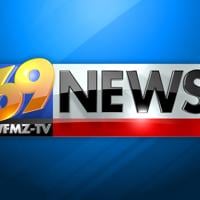 Experts share practical employer brand tips to attract top talent [DesignRush QuickSights] | News
NEW YORK, December 30, 2021 / PRNewswire-PRWeb / – 86% of job seekers research potential employers before applying for a position, including the employer's website, reviews, and other channels. To attract the best talent in the market, companies invest in the employer brand.
DesignRush, a B2B marketplace connecting brands and agencies, leveraged its network of 11,000 agencies for quick insights – or "QuickSights" – and practical employer branding advice to help businesses attract the best talents.
1) PRIORITIZING EMPLOYEE SATISFACTION
According to Nadia Kaminskaya, founder and CEO of Branding Bosses, improving the experience of current employees resonates beyond the walls of the company.
"Employer branding is a key factor in successfully attracting the best talent and retaining employees," Kaminskaya said. "This can be achieved by creating a strong corporate culture, emphasizing employee engagement and encouraging employee advocacy. "
2) HUMANIZING THE BRAND PERSONA
According to Serene Kwok, founder of Bluehive Consulting, people looking for a job are likely to seize opportunities with values ​​that they can identify with.
"By personalizing your brand and using engaging human stories, you can attract the right talent who share the same values," Kwok said.
To help companies attract top talent, DesignRush released December's list of top branding companies:
1) Brand managers – brandingbosses.com
2) Deyo Digital – deyodigital.co
3) Megan Killion Consulting – megankillion.com
4) Digixonic Studios – digixonicstudios.com
5) Panel Marketing – panelmarketing.ca
6) Cognegiac – cognegiac.com
7) Ask us anything – askusforanything.com
8) Bluehive Consulting – bluehiveasia.com
9) Total idea – total-idea.com
Brands can explore the best branding companies by location, size, average hourly rate, and portfolio on DesignRush.
About DesignRush:
DesignRush.com is a B2B marketplace connecting brands with agencies via expert reviews and agency ranking lists, awards, knowledge resources, and personalized agency recommendations for approved projects.
Media contact
Srdjan Rokvic, DesignRush, 8008565417, [email protected]
SOURCE DesignRush