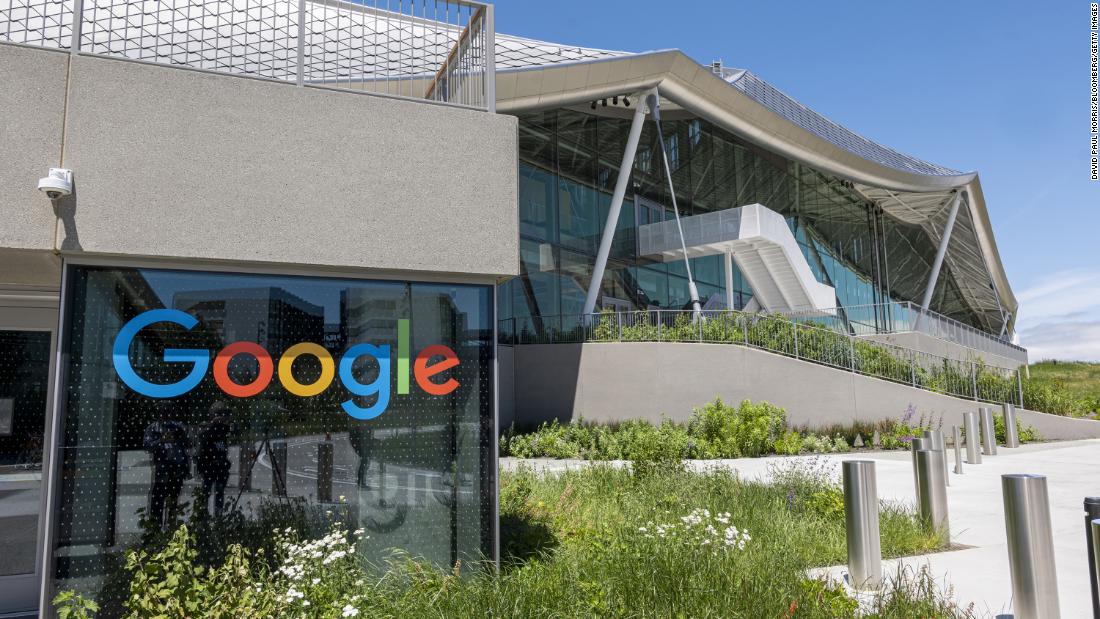 How Google came under pressure from all sides after Roe's disappearance
The following month, 17 Republican attorneys general wrote a letter to Pichai demanding otherwise. They argued that any move to suppress pro-life search results at the behest of Democratic officials would "violate the most fundamental principle of the American marketplace of ideas" and "actively harm women seeking critical help."
The dueling reactions highlighted a new political flashpoint for Google. The tech giant has long had lawmakers concerned about its vast reach and wealth of user data. But in the wake of Roe's demise, Google, perhaps more than any of its tech peers, has come under renewed scrutiny over how its user data and platforms might have impact on abortion seekers.
In May, as Roe was reportedly unseated, dozens of Democratic lawmakers wrote to Google saying the company's practice of collecting and storing vast amounts of geolocation data from cellphones "will allow it to become a tool for far-right extremists who seek to crack down on people seeking reproductive health care.And on June 24, the same day the Supreme Court struck down Roe, another group of U.S. lawmakers wrote to the Federal Trade Commission to tell her it should investigate Google and Apple for ad-tracking practices that officials say could end up harming abortion seekers.
In response to the outcry, Google announced in July that it would begin deleting users' location history for visits to abortion clinics and fertility clinics, among other destinations. Google also said it would add an option for Fitbit users to bulk delete their period data. (The Google-owned fitness tracker previously offered users the option to delete period tracking data on a record-by-record basis.)
But even though Google has adjusted some of its policies, it continues to face pressure from Democrats, privacy advocates and even some of its employees to do more to protect women seeking abortions – not to mention the prospect of Republicans, who are expected to largely regain control. of the House midterm this year, pushing back on the actions he is taking.
"That seems like the minimum commitment," Danielle Citron, a University of Virginia law professor and author of the forthcoming book "The Fight for Privacy," told CNN Business in an email regarding the data change from location. "If Google is serious about protecting personal information, then it shouldn't collect (and, if it did, immediately delete) information about pregnancy, abortion, and other reproductive health conditions and treatments of all its services, including research."
Democratic Sen. Cory Booker of New Jersey, one of the signatories to the letter to the FTC and a June letter to President Joe Biden urging him to pass an executive order upholding reproductive rights, welcomed the step but suggested that Google still had more to do. "This is a good first step and companies like Google need to continue to assess how their data can be used to target people seeking abortions and implement privacy protections against criminalization," Booker said in a statement. statement provided to CNN Business.
Workers at the Alphabet Workers Union, made up of hundreds of employees from Google and parent company Alphabet, aren't happy either.
"The truth is that Google's claim that it will start removing certain types of location data just doesn't go far enough. User data from Google searches and other data collected and stored on various Alphabet products pose a significant risk to pregnant women," Alejandra Beatty, an Alphabet Workers Union-CWA member and technical program manager at Alphabet-owned Verily, told CNN Business.
In response to requests for comment on this story, Google pointed CNN Business to its blog post last month announcing the location history change. In this article, Jen Fitzpatrick, senior executive at Google, said that "protecting the privacy of our users and keeping their data secure is at the heart of what Google does", and underlined the importance of privacy to health-related data in particular.
Fitzpatrick also addressed concerns about sharing data with law enforcement, saying that Google is "committed to protecting our users from inappropriate government requests for data, and we will continue to oppose requests that are too broad or otherwise legally objectionable".
Still, some privacy experts have raised concerns about how Google and other companies might comply with law enforcement — an issue that arguably only gained urgency after the announcement this week that police obtained Facebook messages between a Nebraska mother and her teenage daughter that authorities say show evidence. of self-managed illegal medical abortion.
In particular, some pointed to Google's role in satisfying law enforcement requests for geofencing warrants, which ask internet companies for a list of devices within a certain limit at a certain time. These warrants are growing in popularity as a law enforcement tool for various alleged crimes – the number of geofencing warrants submitted to Google by US police departments has increased from 982 in 2018 to 11,554 in 2020, according to the company's latest transparency report.
For its part, Google indicates that in some cases it asks to provide less information or refuses to provide such information. But the fear strikes at the underlying concern of privacy advocates about Google and some of its peers.
As Citron put it, "Our phones are goldmines, and together with warrants, they provide a detailed view of reproductive history."
CNN's Clare Duffy and Brian Fung contributed to this report.