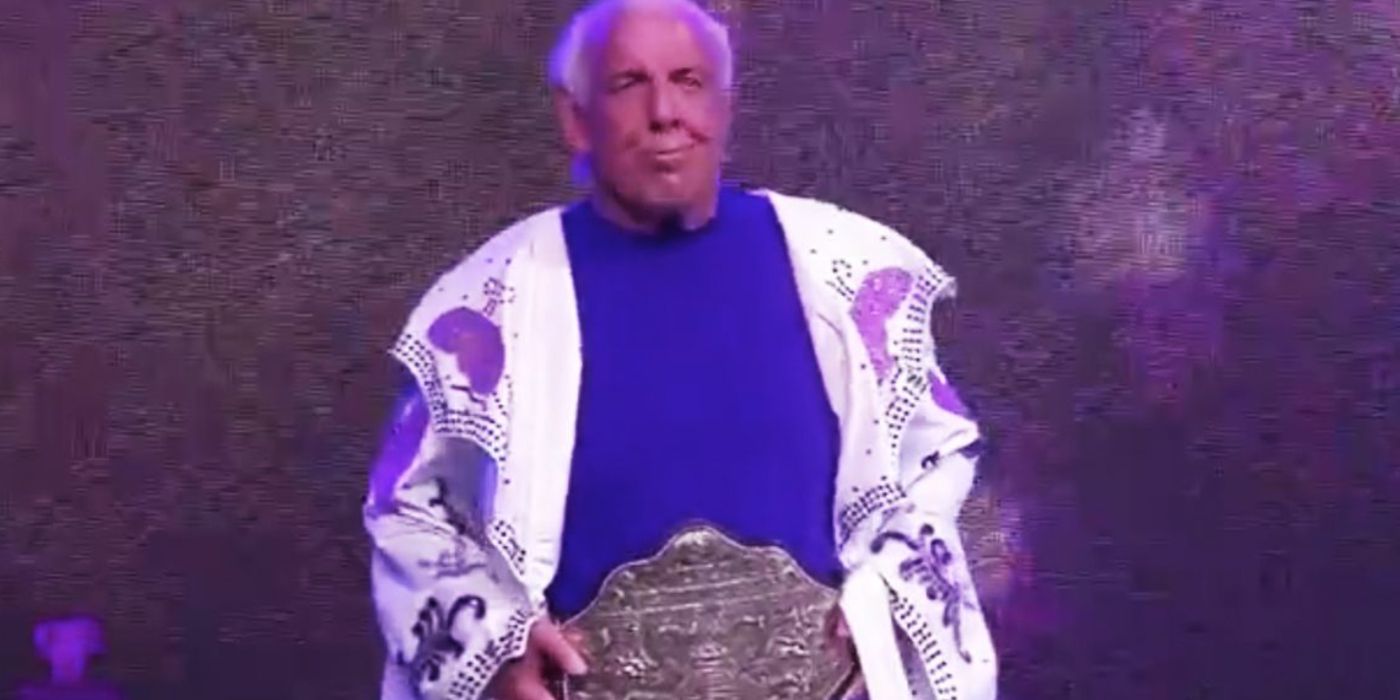 Ric Flair already regrets marking his recent game as his last game
Two-time WWE Hall of Famer ric flair competed in his final match on July 31, defeating Jay Lethal and Jeff Jarrett alongside his son-in-law Andrade El Idolo at Starrcast.
The entire show was built around the main event, which was supposed to be the last time we saw Flair wrestle; the show was even called "Ric Flair's Last Match", but The Nature Boy already regrets calling it the last.
Related: Ric Flair brawls with another WWE Hall of Famer in Puerto Rico
Flair discussed the fight on the To Be The Man podcast with Conrad Thompson, admitting he wished he hadn't said the match at Starrcast was his last, and that he already had an offer to fight in Puerto Rico on Last weekend.
"I wish I hadn't said it was my last game," he said in quotes transcribed by Sportskeeda.com. " It will get warmer. Shit, they wanted me to wrestle in Puerto Rico on Saturday night. I said, 'Guys, I can't get in the ring a week later.' And the guy looked at me and said, 'Well, you know what, you could retire in Puerto Rico, right?' No, no, no, that's not the point.
Flair ran Andrade El Idolo against Carlito on the show instead, and he and Carlos Colon later brawled, but not in an official match.
Flair also recently admitted that he passed out twice in his last game, blaming dehydration.
"What happened during the body of the match, I just got dehydrated," he explained.
It looks like Flair missed being in the ring terribly and, who knows? We could see him pressing a few more games before giving up for good.
The Sportster Podcast is back! Check out the latest episodes of the show where Jim Parsons and Norman Quarrinton cover breaking news and happenings in the worlds of WWE, AEW and more!